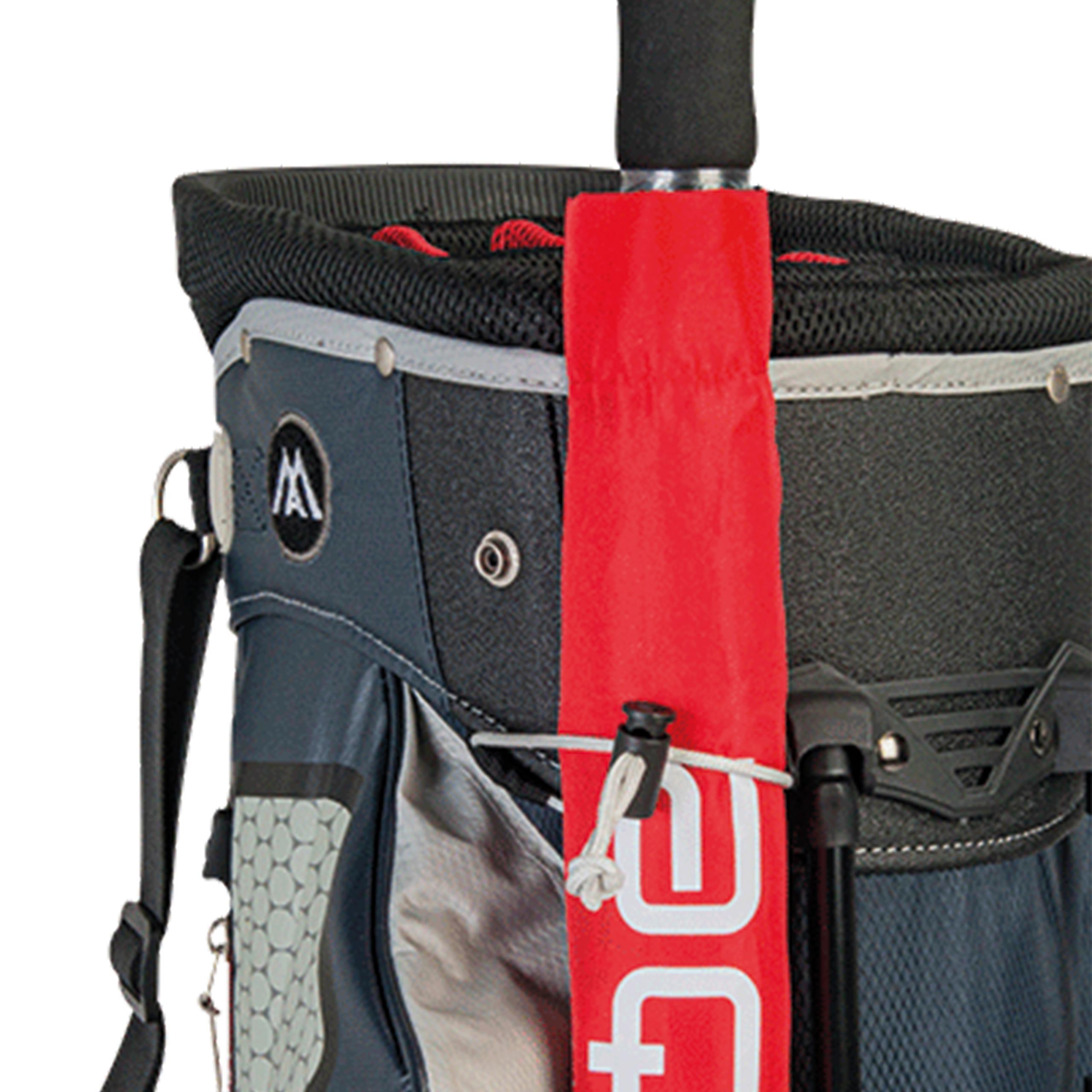 Dri Lite Hybrid Tour
The Dri Lite Hybrid Tour stand bag is perfect for golfers who frequently carry and use a push cart. It sits perfectly square on a push cart thanks to its flat, footless trolley compatible base, leg lock feature, and clever positioning of the stand mechanism to avoid twisting. With 14-way divider, extra large apparel pocket and 5 spacious water-repellent pockets, it offers enough storage space for use on a push cart.
---
Hybrid Bottom
The Dri Lite Hybrid offers countless features for increased push cart compatibility. The bag is 1 inch longer and reinforced at the top to accommodate the mount brackets of our push carts. Additionally, the patented hybrid stand system, hides all mechanisms to create a floor that perfectly fits on every push cart.
14-Way Divider
The 14-way organizer top allows you to organise your clubs by length and take advantage of an extra putter compartment. This prevents the clubs from knocking against each other, keeping them protected from damage and minimising noise. All your clubs, neatly stored and to hand, ready for the next shot.
Value Pocket
BIG MAX Dri Lite technology combines 100% waterproof material with waterproof zippers. Most brands would call this 'waterproof', but with the 100% protection offered by our Aqua line, we're happy with Water resistant, knowing that Dri Lite will keep a golfer's gear completely dry on all but the very wettest days.
Dri Lite Hybrid Tour
Product specification
Additional Features
Towel Holder
Glove Holder
Umbrella Holder
Integrated Rainhood
Padded Shoulder Strap